News & Reviews
Digging Deeper - Charles Wesley
Posted on 22 February 2010 wgleeson
The influence of Charles Wesley on the modern Church is, at best, understated. Charles is well known for his hymn-writing, penning some of the best known and loved hymns, with dozens still sung every Sunday around the world. Some of his more recognisable hymns include O For a Thousand Tongues to Sing, And Can it be, Jesu, Lover of My Soul, Love Divine, All Loves Excelling and, probably most popular of all, the original text of Hark, the Herald Angels Sing (originally Hark, how all the welkin rings).

According to some estimates, Charles wrote in excess of 9,500 hymns and poems. Some critics question the value and quality of his writing. Many others do not, but despite this debate, he must still be considered to be one of the most important English poets of the 18th century.

His output was three times greater than William Wordsworth, and some of his work is still in regular publication through hymn-books more than 280 years after it was written. It is also worth noting that Charles never wrote seriously until 1738, and was first published in 1739.
Charles Wesley was born in 1707, the 18th of 19 children born to Susanna and Samuel Wesley, the rector at Epworth, a rural congregation of the Church of England. Wesley was home schooled until he was accepted into the Westminster school at the equivalent of the modern year 9 or 10 level. He excelled in the classical languages and earned a part scholarship to Christ Church, Oxford University.

During his time at Oxford, Charles established a bible study group with some of his classmates. This group was nick-named the 'Holy Club' and formed the foundations for the Methodist Societies which formed after the famous conversions of Charles and his brother, John.

On May 21, 1738, the Day of Pentecost, Charles received a message from Christ himself, delivered by the tongue of his host, Mrs Turner. "In the name of Jesus of Nazareth, arise, and believe." His journal from that day reads in part:
"[I] felt in the mean time a strange palpitation of heart. I said, yet feared to say, "I believe, I believe!"

"I now found myself at peace with God and rejoiced in the hope of loving Christ. My temper for the rest of the day was mistrust of my own great, but before unknown, weakness. I saw that by faith I stood... I went to bed still sensible of my own weakness.., yet confident of Christ's protection."

Three days later, John had an experience which has gone down in Christian folklore:
"In the evening I went very unwillingly to a society in Aldersgate Street, where one was reading Luther's preface to the Epistle to the Romans. About a quarter before nine, while he was describing the change which God works in the heart through faith in Christ, I felt my heart strangely warmed. I felt I did trust in Christ, Christ alone for salvation; and an assurance was given me that He had taken away my sins, even mine, and saved me from the law of sin and death."

From there, these two Church of England priests, and brothers, began a career of itinerancy, and a dramatic new Christian movement was born.

The brothers had different skills which they brought to the movement. John was ambitious, had a strong constitution and was able to travel, preach and lay the foundations for the Methodist Societies. Charles appears to have been a better organiser, and was often sent in to build up and give structure to the groups which John had created. This happened, for example, in Ireland.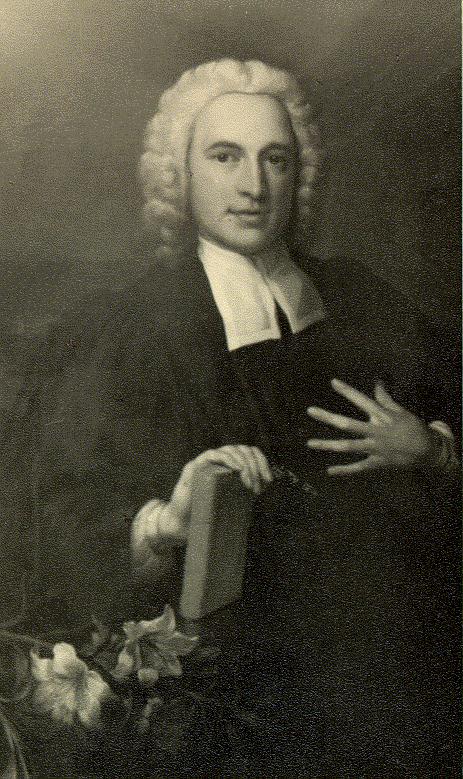 Charles would also often follow after John, at times, to mend bruised relationships. Although John was often naturally more lenient on bad theology or poor behaviour from the lay preachers, it was the more heavy handed Charles who had a better ability to maintain friendships and repair broken bridges.

Charles also possessed a gift of persuasion over his brother. On a number of occasions, Charles stuck to his guns over lay preachers or structures within the Society, and John soon changed his opinion to match Charles'. This was clearly evident in 1756 when John was prepared to ordain the first Methodist clergy, therefore creating a new dissenting denomination, breaking from the Church of England. Charles was violently opposed to this and wrote and published the lengthy 'Epistle to John Wesley'. Shortly after at a Methodist Conference in London, John rejected the separation from the Church of England. Shortly before Charles' death in 1788, John did ordain ministers to travel to America, without Charles' knowledge. Charles promptly republished his Epistle, and there also exists rather uncomplimentary verse written for the occasion by Charles.

Another gift that Charles certainly possessed was that of preaching. John is famous for his open-air preaching to thousands, but it is Charles who was widely said to be the best Methodist preacher behind the charismatic George Whitefield. Charles would normally preach with nothing but a Bible in his hand. For this reason, there are few of his sermons in existence. It is said he preached eloquently, expanding upon scripture in a theological way, using language that could be understood by the common woman and man. Some suggested he mumbled a little too much!

Charles married Sarah (Sally) Gwynne in 1749, and they had three children who survived infancy. Their first child, who died at a young age, was named after John. Their second child, Charles, became a fine organist and composer, as did their second surviving son Samuel. Their daughter Sally remained a very active member of the Methodist Societies until her death, and it is thanks to her that we are able to enjoy as much of Charles' work as we do.

To celebrate the life of Charles Wesley, and also thedeepening relationship between the Camden Theological Library and the NSW/ACT Synod Archives, CTL is currently hosting a display of material relating to Charles Wesley. The display draws upon the collections of both Camden Theological Library and the Archives' Swynny Library. To read more about the items on display, please click here. The items will be on display for a short time only.

If you are interested in learning more about Charles Wesley, CTL holds these books surrounding his life, work and writings.
A number of items worth featuring are:
• Unpublished poetry of Charles Wesley. Vols. 2 & 3
• Manuscript journal of the Reverend Charles Wesley
• Charles Wesley and the struggle for Methodist identity by Gareth Lloyd
• Charles Wesley: Life, literature and legacy edited by Kenneth Newport and Ted Campbell

Also on the CTL website - explore the Popular Searches section on the catalogue page to find some interesting links on Charles and John Wesley and the Methodist movement.
Latest Announcements
Posted on 31 Aug 2017
Posted on 02 Aug 2017
Posted on 26 Jun 2017
Latest Reviews
Posted on 06 Aug 2015
Posted on 03 Aug 2015
Posted on 31 Jul 2015
What's New?
[211.97kB] [218.62kB] [246.32kB] [876.08kB] [952.42kB] [229.41kB] [229.41kB] [958.42kB] [226.70kB] [530.96kB]
See all News & Reviews